English Breakfast Tea - Luxury Blend - Box
100% Organic Black Tea
20 Tea bags
Made from Organic ingredients
Winner of 2020 Great Taste Award
Suitable for Vegetarians and vegans
Special Price
£1.88
(exclusive of VAT / sales tax)
Regular Price
£3.75
(exclusive of VAT / sales tax)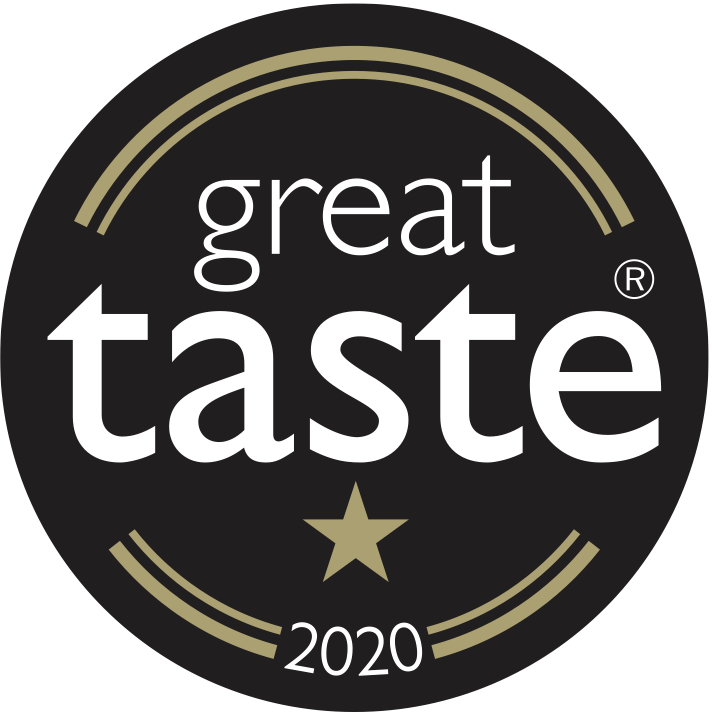 Tantalise your senses by the unique taste of this English Breakfast Tea. A cup of this herbal tea blend provides a relaxing and contemplative moment in your busy day. This 100% organic black tea, is one of the world`s most traditional tea taste preferences. This blend can be enjoyed anytime of the day. Just add a tea sachet to a cup of boiling water to enjoy! 
Our 100% Certified Organic herbs are organic farmed and hand selected from all over the world.
Box Contents
A beautiful environmentally friendly box containing 20 sachets of tea bag with string and tag.
Our Purity Pledge
Hand selected certified organic ingredients were chosen with special care and attention. We source directly from organic farms from all over the world to provide the highest quality ingredients. Rigorous testing is provided by experienced professionals for each specially formulated blend that we produce. Through sourcing and producing products with such care, we proudly continue to create authentic relationships with our customers.
How to Use
Ayurveda Pura's herbal blends come in their own recyclable and eco-friendly packaging preserving the freshness of the organic herbs. Every part from the sachet, tea bag and tag were carefully made to ensure the safest and eco-conscious packaging. In boiling cup of water, steep a tea bag for 6 minutes. Your senses will be delighted by this luxurious tea any moment of the day.
Our Environmentally-friendly Packaging
Ayurveda Pura's fully recyclable packaging is environmentally conscious. 20 envelopes contain tea bags, string, tag and packed in a beautiful resealable box.
More Information
Product Name
English Breakfast Tea - Luxury Blend - Box
Body Type
Kapha, Pitta, Tridoshic, Vata
Related Information
Ayurveda Pura London's English Breakfast Tea is made in UK using the finest quality, certified organic ingredients. Sit back and savour this delicious blend of carefully selected fruit and spices. Enjoy and Live well!!
Ingredients
Organically grown Black Tea
Skin Type.
All Skin Types
Short Description

100% Organic Black Tea
20 Tea bags
Made from Organic ingredients
Winner of 2020 Great Taste Award
Suitable for Vegetarians and vegans

 
Q. How often can you English Breakfast Tea?
- Ayurveda Pura's Ayurvedic Pure Tulsi Tea™ can be consumed anytime of the day.

Q. What Dosha (body type) is best suited to drink this tea?
- This tea is considered Tridoshic and can be consumed by all body types.

Q. Is it safe to drink English Breakfast Tea everyday?
- Yes the English Breakfast Tea herbal tea is safe to consume everyday.

Q. What are the key ingredients in English Breakfast Tea?
- The key ingredient is organically grown Black Tea.

Q. Do I need to add anything else to the tea?
- You can add milk or a milk substitute if preferred.

Q. How do you prepare the tea?
- Just add hot water and steep for 5 to 6 minutes.

Q. Is it Natural? Vegan?
- Ayurveda Pura's Pure Tulsi Tea™ is 100% Certified Organic and is completely Vegan.

Q. Do you ship overseas?
- We do ship overseas.

Q. Can I collect my order in person?
- You can collect you order at our Healthy & Beauty Centre located in North Greenwich - London.

Q. When to have Pure Tulsi Tea™?
- Our tea can be enjoy at anytime of the day or night. It is considered a powerful anti-oxidant, supports good lung and immune function.

Q. Does Pure Tulsi Tea™ have caffeine?
- There is natural occurring caffeine within the English Breakfast Tea.

Q. Does Pure Tulsi Tea™ help you sleep?
- English Breakfast Tea can be stimulating and not considered a sleep aid.

Q. Is English Breakfast Tea safe for everyone?
- English Breakfast Tea is safe for everyone. We do advise if you are pregnant, on medications or concerned to check with your Ayurvedic Practitioner or GP.