Health Spa & Beauty Centre

Welcome to Ayurveda Pura's Health Spa & Beauty Centre, a luxurious day spa offering a wide range beauty, Ayurvedic and other holistic treatments. Situated in Greenwich, London, our purpose-built spa facilities comprise 3 treatment rooms, 2 shower rooms, a yoga studio and a health café. It is also home to the Ayurveda Pura Academy, which offers world-renowned therapist training.
We have enhanced COVID-19 Safety Protocols in place at the spa to ensure your safety and the safety of others. You can feel confident to come experience the same treatements as before in a safe environment. To learn more about our new safety protocols Click Here. To learn more about our new booking procedures and cancellation policy Click Here.


Ayurveda Pura Health Spa & Beauty Centre & Ayurveda Pura Academy
48 Newton Lodge
Oval Square
Greenwich Millennium Village
West Parkside
North Greenwich
London
SE10 0BA
Tel 020 8312 8383 Option 3
| | |
| --- | --- |
| Ayurveda Pura Spa Hours | |
| Monday - Friday | 12:00 - 20:00 |
| Saturday | 10:00 - 18:00 |
| Sunday (& Bank Holidays) | 11:00 - 17:00 |

"I had a lovely manicure and pedicure on Friday and I felt very safe and comfortable. The spa is always immaculately clean and the extra COVID19 protocols that have been implemented made me relax and enjoy. All equipment disposed of and given to customer (to bring back next time), face masks and sheilds worn by all, gloves (new set) put on and sanitiser available. All equipement was sprayed and wiped down on my arrival to show that it had been done. I would highly recomment."
Sara Toal, London
"I never knew that my forearms could feel orgasmic, but under the palms of Dr Deepa Apte they experienced pleasure like never before."
Daisy Greenwell, Writer, The Times


""The deep tissue massage at Ayurveda Pura is going to be a regular fixture on my beauty calendar from now on."
"Annabel Harrison, Editor, Canary Wharf magazine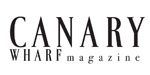 "This chic little centre offers comprehensive ayurvedic personal consultations with a team of top experts and a variety of health and beauty treatments to get you looking and feeling a million dollars."
Emma Van Hinsbergh, Editor, Natural Health Magazine
"I bounced out of the spa full of energy and slept better that night than I had in weeks. If you're looking for a highly relaxing treatment, this is it."
Taylor Anderson, Reporter, Zest magazine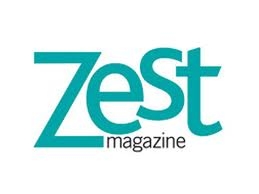 "I left the clinic feeling like I was floating on air and filled with advice on how to improve my lifestyle. Ahead of me the buildings of Canary Wharf towered, reminding me of the real world that still existed outside of the calming Ayurveda Pura."
Elisabeth Edvadrsen, Editor,
www.hippyshopper.com
"I needed to release the tension of the built up stress, clear my mind and return to myself and with Ayurveda Pura's Abhyanga – Ayurvedic Whole Body Massage I found exactly what I was looking for."
Michaela Olexova, Founder of
www.thebaoli.com