HOLISTIC ESSENTIALS™ - Ayurvedic Organic Cosmetics
NO ANIMAL TESTING ~ VEGAN ~ ORGANIC ~ HANDMADE ~ FREE FROM PARABENS, SLS & PERFUME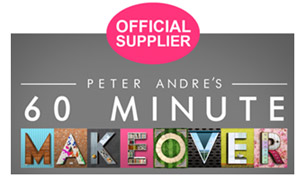 is Ayurveda Pura's flagship range of 100% natural, premier Spa quality beauty products. Drawing on our years of spa and skincare expertise, they are organic, SLS-free, perfume-free, parabens-free and free of animal testing. Based on the principles of Ayurveda, they are lovingly hand made in the UK. Our Ayurvedic skincare range has been created to suit everyone's Dosha (body type) accordingly.
Do you want to become a Stockist? Simply fill out the contact form and tell us more about your company.
Whilst at the Pura Salon I was pointed to the cleanser and moisturiser for normal/sensitive skin. After travelling for 24 hours my skin was actually flaking off and living in U.S. the air conditioning is so damaging. The products are miraculous. After one cleanse and moisturise my skin looked fresh and beautiful and I could not quite believe it. My skin is extremely sensitive and some "natural products" are the worst. This is the BEST.
Aingeal G., United States
I have received the supplements I had ordered, thank you very much. Your skin care range looks fab; After finishing my tubes of Dr Hauschka, I'll change to your brand. It may help my very Vata skin! Kind regards
Stéphane J., UKs
A real natural and delicious smelling range
Bianca London, Daily Mail
Along with earth, air and water, holistic is set to be a beauty buzz word for 2012, with a greater focus on products that combine overall wellness with wrinkle-busting prowess. And what could be more holistic than...Holistic Essentials, Ayurveda Pura's skincare range made with Ayurvedic principles in mind. With no animal derived ingredients and no parabens, the lotions and potions in the range are made from 100 per cent natural ingredients and come in recyclable packaging.
Ruth Styles, Writer, The Ecologist
I'm a complete convert to Holistic Essential's skincare range, following a spa treatment at Ayurveda Pura where I was introduced to the range. Their daily replenish cream is neither too greasy nor too light and is the perfect moisturiser I've ever used, leaving my dry 'vata' skin feeling soft, plump and smooth. Free from anything un-natural or toxic, I completely trust Ayurveda Pura to use the highest quality natural products that will nourish and feed my skin.
Sally Lovett, Author of The Wellbeing Guide to London